Call Fields Fence for free fencing estimate: (201) 897-7117

If you're looking into new fencing options, wood offers numerous options and possibilities. Wood can be natural, stained or painted. Wood comes available in many different heights and decor.
You may be familiar with the standard picket fence which is open and semi-private with 3-4 foot height. Privacy fences are available with spaces in heights of 6 feet or more. You can choose various caps in wood or even copper. Lattice style tops are variable for semi privacy fences with an ornamental appearance.
Be sure to check for posts that have been pressure treated to prevent deterioration from moisture and insects. Many gate styles are available with manual or automatic openers. Wood fencing is frequently used for gardens, entrances to homes and horse farms. Picket, split rail and solid board style wood fences are most popular. Wood trellis, arbors and gazebos can be installed to compliment your wood fence.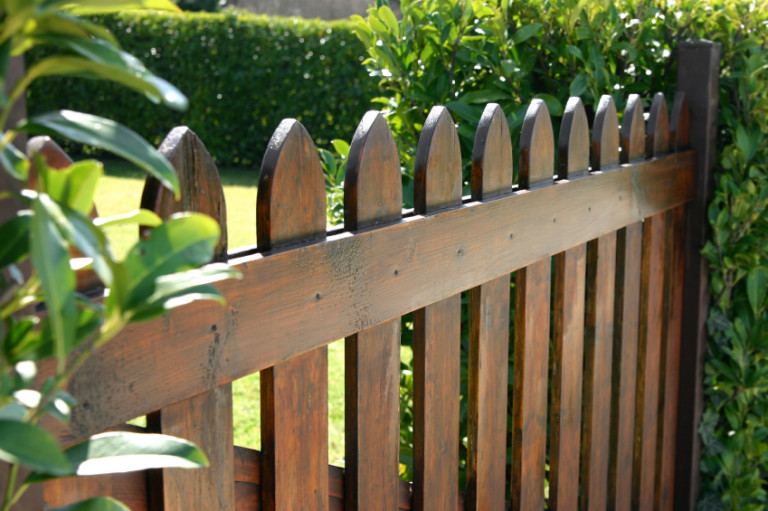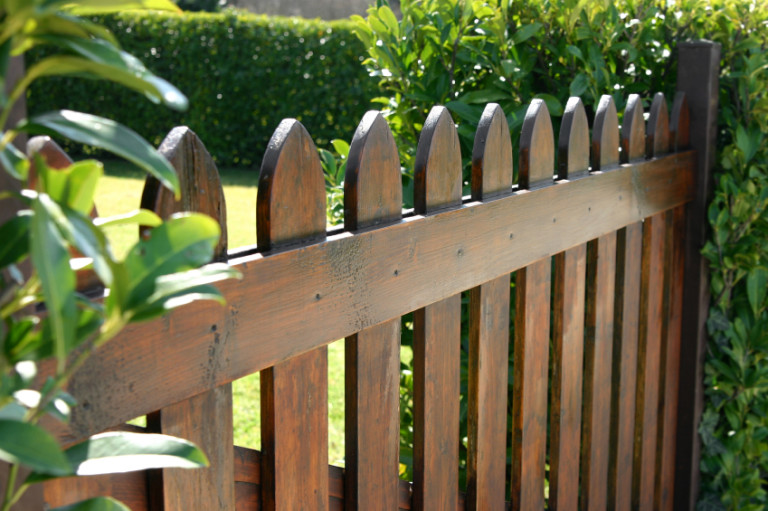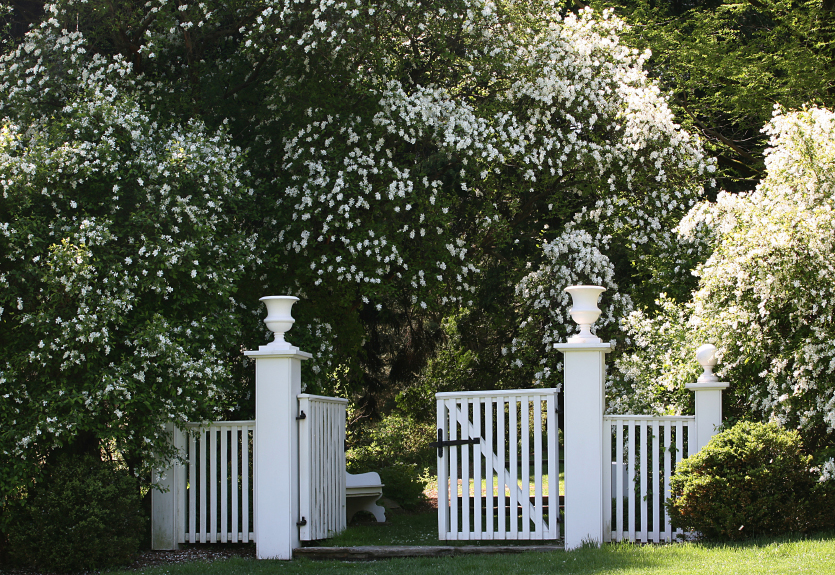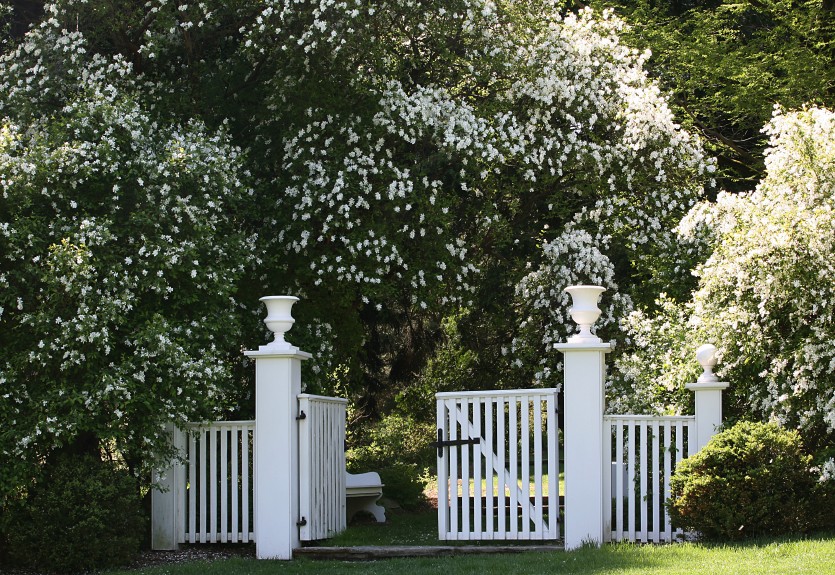 Vinyl fencing has dramatically improved with new styles, easier installation and more color options than ever before. It wasn't long ago that vinyl was limited to white with just a few design styles.
Today, vinyl fencing is available with panels in stone patterns. Others include the look of dark walnut with natural wood textures. For those who are in the market for horse fencing found in many of the premier horse farms of New Jersey, vinyl is available as an alternative to wood.
Installation time is easier with modular construction eliminating the need for screws and brackets. You'll save with reduced building cost and reduced maintenance and repair. Just about any style available in wood is now available as vinyl fencing with authentic appearing textures.
Looking for a secure, private fence for your luxury home, estate, resort or hotel? Aluminum fencing offers all the benefits of wrought iron fencing with more options. Color choices include black, copper, bronze, beige, green and shades of white. Gold and silver accent ornaments are available.
Aluminum fencing is ideal for private resident entrances with security gates. They can be attached to stone or brick pillars and columns.
They are frequently a top choice around exterior swimming pools, decks, roof terraces and railings for steps. They can be installed on slopes and curved areas.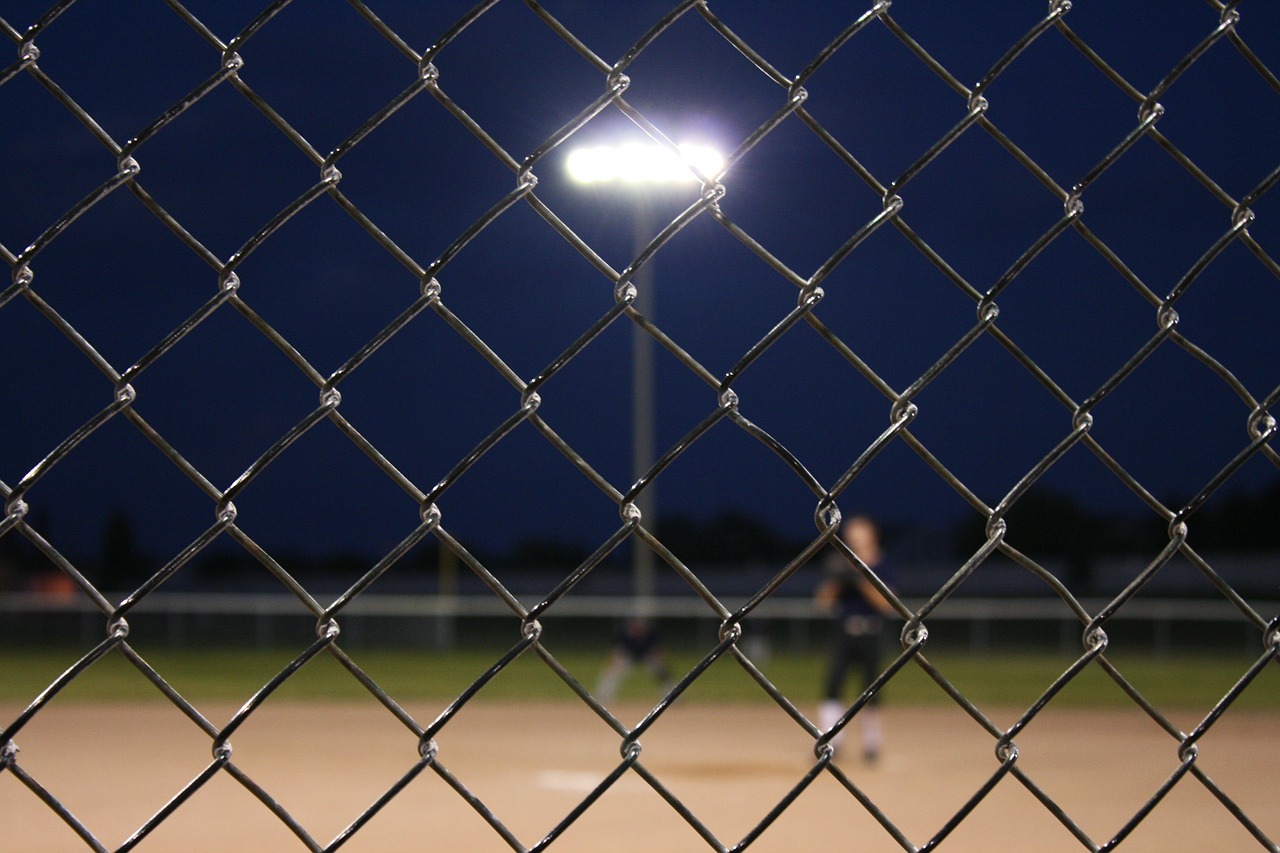 Chain link fencing is frequently used at ballparks, schools, warehouses and facilities who want to keep intruders out. The 3 most commonly used materials are galvanized, steel and aluminum. Powder coat colors available are black, green and white.
Chain link fencing comes in varying heights and thicknesses. Many options are available for gates and doors. They can be manual or mechanically opened and closed.
If you need security cameras or additional features added such as razor or barbed wire, please call for a free quote.
Please Fields Fence Company (201) 897-7117 for more information.


   Elizabeth, NJ 07201
  (201) 897-7117
Union County: Elizabeth, Elizabethport, Roselle, Roselle Park, Linden

07207, 07202, 07206, 07208, 07201, 07203, 07204, 07036
Fence Permits: Union County Building Departments

Borough of Roselle
210 Chestnut Street
Roselle, New Jersey 07203
908-245-5600
City of Linden
301 North Wood Avenue
Linden, New Jersey 07036
908-474-8463
Cities & Counties We Service