Types of Fencing We Install
Wood fences are popular among property owners because of its classic and authentic appearance. There many choices available including cedar, cypress, pine, fir or redwood. Cedar and cypress are popular choices because of its natural chemical composition, which acts as a deterrent to insects.

Wood Fence Uses

•    Demarcation line: boundary used to provide privacy and to prevent theft or any entrance from dogs or outsiders.
•    Perimeter fencing: keeps people, kids or pets from wondering away.
•    Aesthetic function: enhances the appearance of a home, building or any property.
•    Pool Fence: Check your building department for code and permitting information.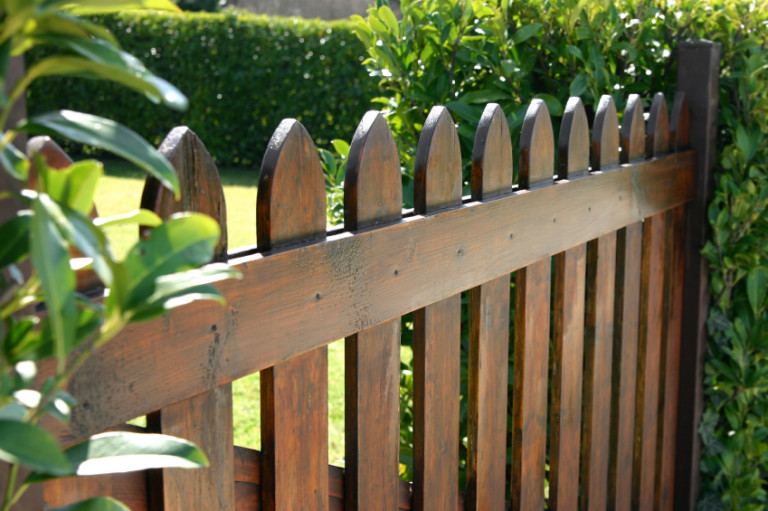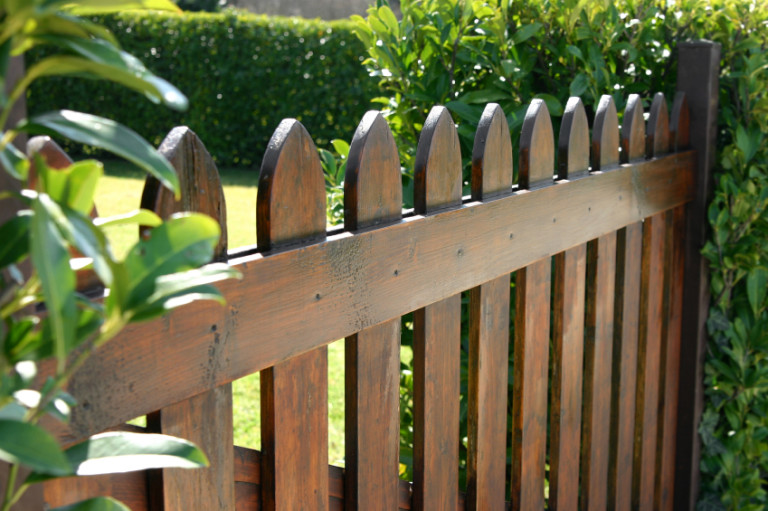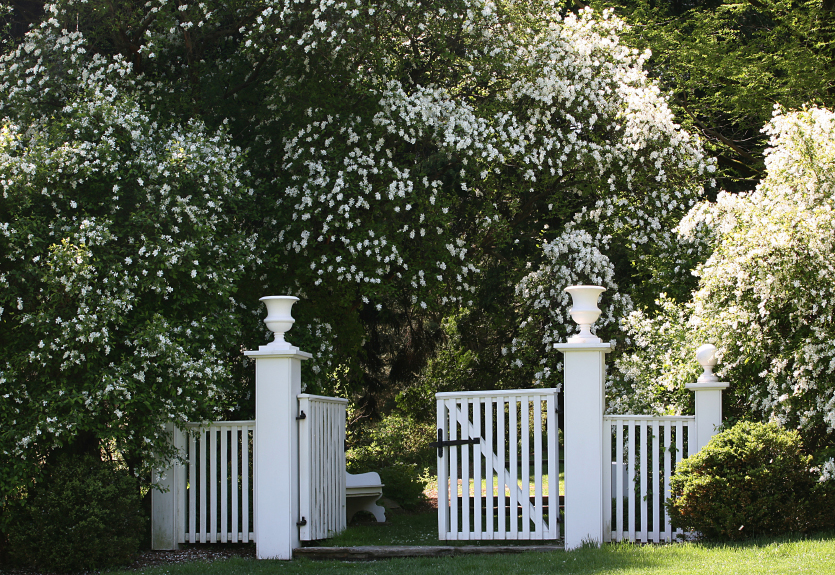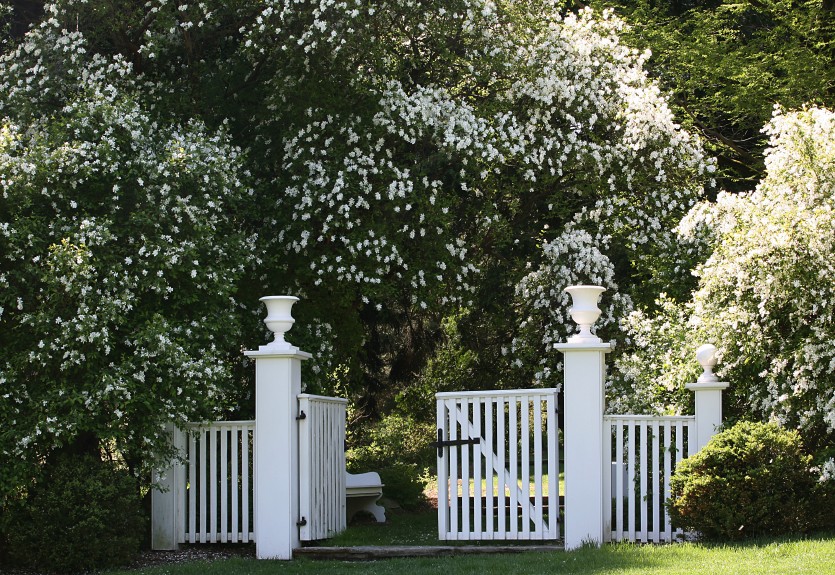 Vinyl Fence Designs
Vinyl or PVC fencing offers a popular alternative over wood due to attractive pricing and maintenance requirements. As the demand for synthetic landscape materials increased , manufacturers improved vinyl performance through the addition of chemicals that protect from harmful UV rays.
Today, vinyl or PVC comes with in many colors and textures that resemble a variety of materials including wood - all with competitive pricing compared to other fence alternatives.
Our fence installation services include:
•    Semi-private fence
•    Post & Rail
•    Pergolas
•    Trellis
•    Picket top and open picket
Learn about the different synthetic fences we offer to best compliment the appearance of your property by visiting our vinyl fencing page.
A popular choice because of its lightweight, durable and railing structure, aluminum also offers easy installation and a corrosion-free profile for both residential or commercial use.
Aluminum Fence Options
• Residential – a lot of residential neighborhood chose aluminum fences due to its uniform look. Also it has a lot of colors, designs, heights and styles a home owner can choose from.
• Commercial - Since aluminum is durable and is weather resistant it is a favorable choice among business.
• Industrial - it is very ideal airports, schools or parks. Because of its durability, aluminum is ideal for establishing safety and protection.
• Decorative or Ornamental fencing - it enhances the appearance of your property or landscaping.
Field Fence experts are happy to discuss with you the different uses and types of aluminum fences available for your property. Give us a call today.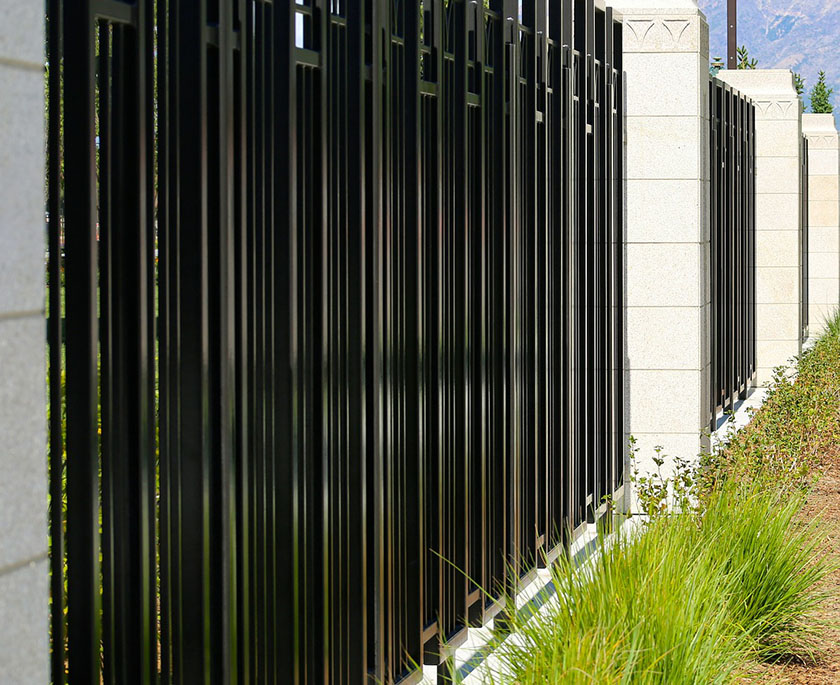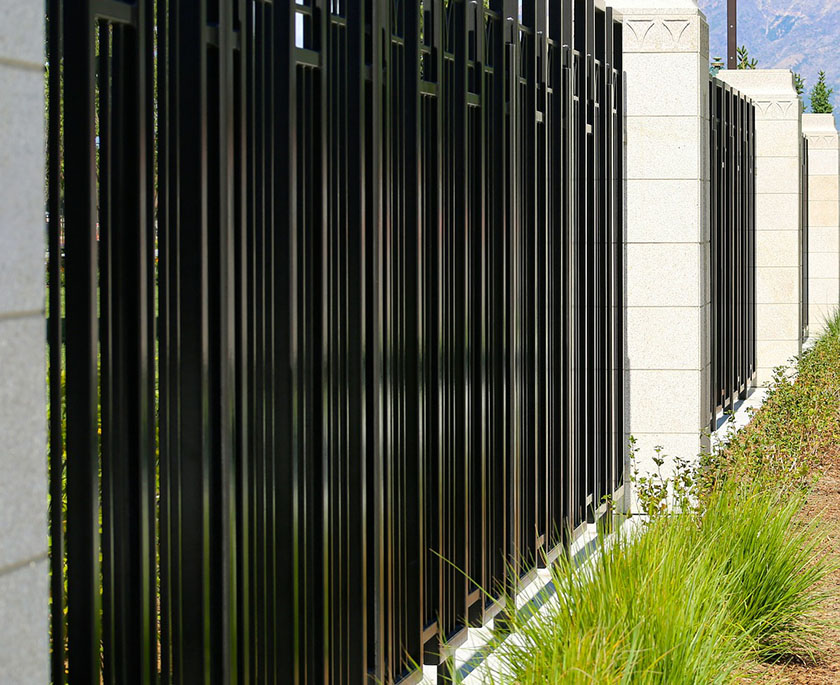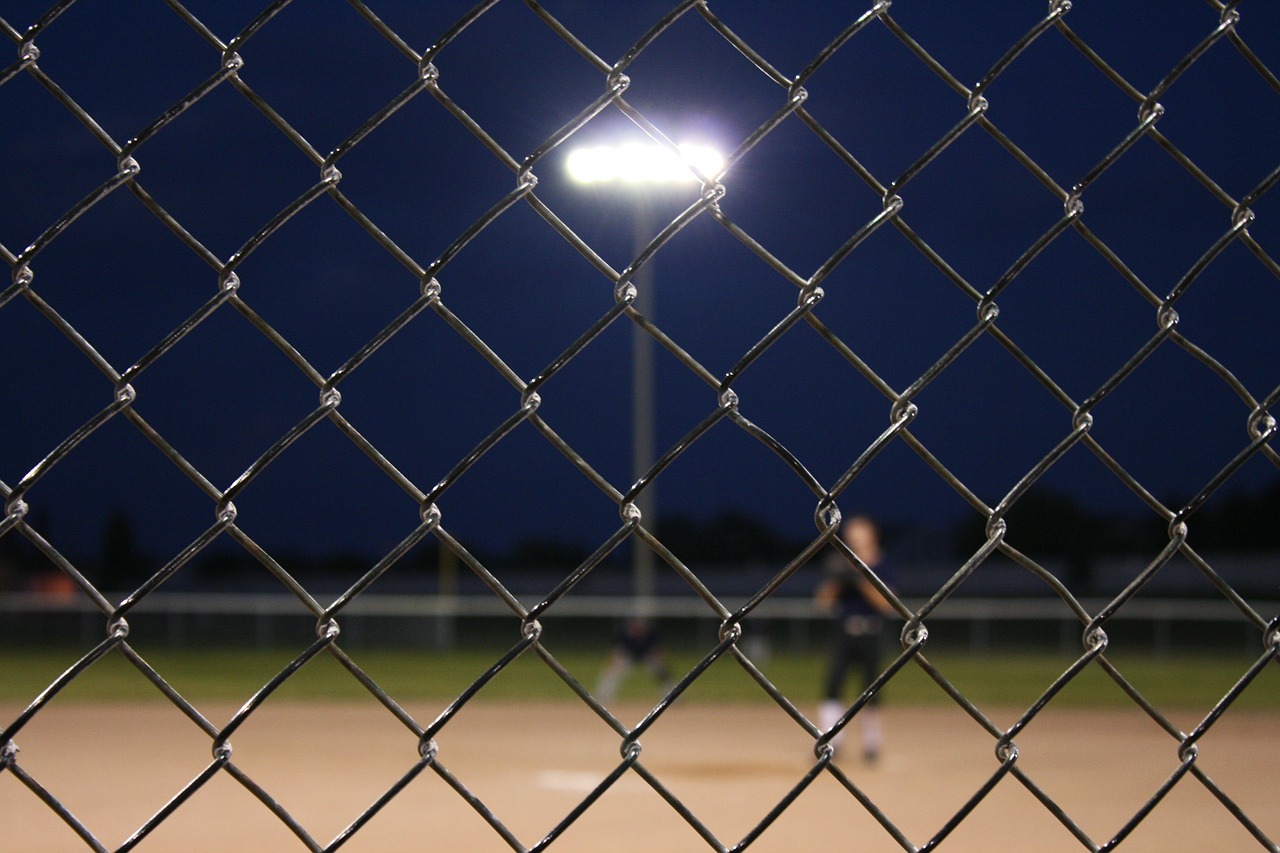 More commonly used at schools, parks, tennis courts and ball parks, chain link fences offer low cost installation when compared to other fencing materials. This popular fence is constructed of galvanized or coated steel wire, which is both easy to maintain and design.
Learn more about the different functions of a chain link fence by contacting us by phone or email.
For free fence estimate, call us at (732) 606-4115

   Brick, NJ 08723
  (732) 606-4115
Ocean County: Brick, Lakewood, Point Pleasant Beach, Mantoloking, Brielle, Toms River, Normandy Beach, Manasquan, Allenwood, Lavallette, Sea Girt, Howell, Pine Beach, Island Heights, Bayville, Ocean Gate, Seaside Heights, Lanoka Harbor, Seaside Park

08723, 08724, 08701, 08742, 08738, 08730, 08753, 08739, 08736, 08755, 08720, 08735, 08750, 07731, 08756, 08754, 08722, 08741, 08757, 08753, 08732, 08721, 08740, 08755, 08751, 08734, 08752, 08735

Ocean County Building Departments & Permitting Information
The Township of Brick
Municipal Building
401 Chambersbridge Road
Brick, New Jersey 08723
732.262.1000
Lakewood Township
Municipal Building
231 Third Street
Lakewood, NJ 08701
Phone: 732-364-2500
Point Pleasant
2233 Bridge Avenue
Point Pleasant, NJ 08742
Phone: 732-892-7129
Borough of Mantoloking
340 Drum Point Rd.
Brick, NJ 08723
(732) 475-6983
Borough of Brielle
601 Union Lane
Brielle, NJ 08730
(732) 528-6600
Toms River
33 Washington Street
Toms River, New Jersey 08753
732-341-1000
Beachwood
1600 Pinewald Road
Beachwood, New Jersey 08722-2897
732-286-6000
Lavallette Building Department
1306 Grand Central Avenue
Lavallette, NJ 08735
732-793-5105
Sea Girt/Spring Lake
Borough of Spring Lake Regional Construction Office
423 Warren Avenue
Spring Lake, NJ 07762
Phone: (732) 449-3252
Borough of Seaside Heights
George E. Tompkins Municipal Complex
901 Boulevard
Seaside Heights, NJ 08751
732- 793-9100
Cities & Counties We Service