For Fence Installation in Orange County, Call Us Today (845) 576-6102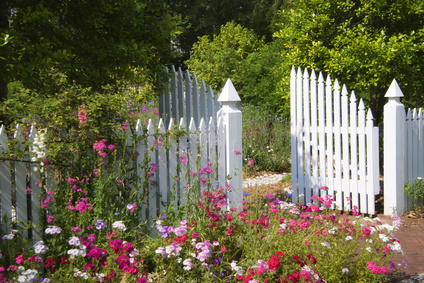 We Make Your Fence Look Great!
If you're feeling overwhelmed by all the fencing options. Worry no more. We'll fix that.
How? By analyzing your property and your requirements so we can show you the options and pricing. We'll make it a fun and carefree experience.  
There are 4 primary fencing types we offer with numerous options for each:
Popular Fence Types
Pool – Need help choosing the best pool fence? There are numerous options including glass, aluminum, tubular steel and mesh.
Deer – Polypropylene mesh fence is black and virtually invisible. It serves as a deterrent without the chance to hurt a deer like other rigid fencing materials.
Garden  – Fencing for gardens and yards are some of the most popular uses and offer many decorative options to complete your landscape.
Horse & Barn – Wooden rail, pipe, electric, vinyl and wire mesh are the most popular types for horse farms.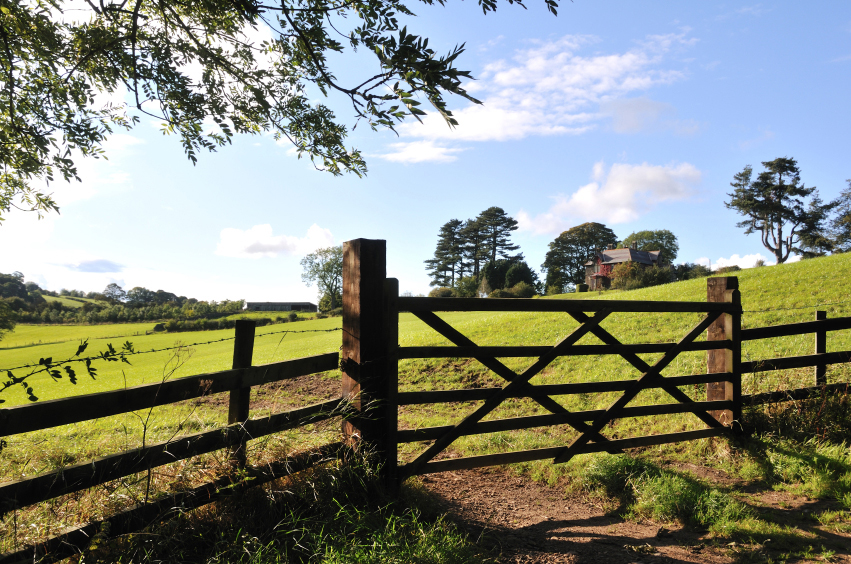 Fencing offers 3 main components:
Posts and Caps – Posts are the most important port of the fence. Sort of like a foundation to a house. Installation requires proper footings, they need to be vertical, set at the right height and must be straight.
Railings – There are rustic, lattice and custom styles. They tie together the posts enhancing durability.
Gates – choose single or double swinging gates. Great for gardens, driveway entrances, swimming pools and backyards.
Posts are the first consideration for your fence and should be at the proper depth placement. Footings need to securely hold the posts straight, vertical and at proper height. The durability and appearance follows the posts. If you plan on installing gates and footings, posts become even more important. If the footings and posts are not installed properly, your gate will not open and close easily.
Imagine trying to install a door in a crooked frame in your home. It's impossible. Fencing is the same thing.
Proper footings and alignment of your posts are critical. As you drive around your area, take a look at the fencing you see. You'll notice they're everywhere. Take notice of the ones that look good and those that don't.
You'll be surprised at what you notice. Some stand the test of time and the elements, others don't. In many cases it's due to installation methods.
Questions? Give us a call today: (845) 576-6102
If you're wondering how to choose the right fence and install it properly for long term durability and beauty. We solve that.
The way we help is to look at your property, the size of your property, color options, materials and budget to present you with the best option for you. We also look very carefully at the landscape and earth. Are there rocks, trees and brush that pose potential problems? We address that too.
How many times do you notice fencing? Probably not much. This protective barrier definitely adds beauty to your landscape but usually goes unnoticed unless its improperly installed. Our goal is for your fence to be a natural part of your landscape.
Fields Fence
78 Brookside Ave #156
Chester, NY 10918
(845) 576-6102
Communities we service in Orange County:
Middletown, Port Jervis, Newburgh, Blooming Grove, Goshen, Monroe, Chester, Greenville, Montgomery, Cornwall, Hamptonburgh, Mount Hope, Crawford, Highlands, New Windsor, Deerpark, Minisink, Newburgh, Harriman, Walden, Cornwall on Hudson, Highland Falls, Otisville, Warwick, Florida, Kiryas Joel, South Blooming Grove, Washingtonville, Maybrook, Tuxedo Park, Woodbury, Greenwood Lake, Monroe, Unionville, Balmville, Gardnertown, New Windsor, Vails Gate, Beaver Dam Lake, Highland Mills, Orange Lake, Walton Park, Central Valley, Mechanicstown, Pine Bush, Washington Heights, Firthcliffe, Mountain Lodge Park, Salisbury Mills, West Point, Fort Montgomery, Scotchtown, Amity, Circleville, Mountainville, Sugar Loaf, Arden, Howells, New Hampton, Thompson Ridge, Bellvale, Little Britain, Pine Island, Westbrookville, Bullville, Michigan Corners, Ridgebury, Carpenter's Point, Slate Hill
10910, 10912, 10914, 10915, 10916, 10917, 10918, 10919, 10921, 10922, 10924, 10925, 10926, 10928, 10930, 10932, 10933, 10940, 10941, 10950, 10953, 10958, 10959, 10963, 10969, 10973, 10975, 10979, 10981, 10985, 10987, 10988, 10990, 10992, 10996, 10997
Cities & Counties We Service