Types of Fences We Install
Wood Fencing is a classic used for aesthetics, privacy, borders and perimeters of homes, gardens, horse farms, industrial and commercial uses.
There are numerous styles, sizes and wood types. Posts are available in varying heights and thickness.
Posts can be accented with caps and gates.
Types of wood fencing include:
Picket Fence - This type of fence is one of the most popular styles with extremely versatile design and installation. They can be natural or painted. Choose stockade styles, a type of picket fence 4-6 feet high without spacing for privacy.
Solid Board - This fence style is ideal for privacy. Choose with lattice top or in tongue and groove styles.
Shadowbox - This is a two-sided, semi-see-through, semi-private style. Can be natural, stained or painted.
Split Rail - Rustic rail fencing. Most are pressure treated for insect and rot prevention.
English Hurdle and Slip Board - Popular for Horse farms. Open style with 1"  "6. Available with or without wire protection. Contact us for a fencing contractor and free quote.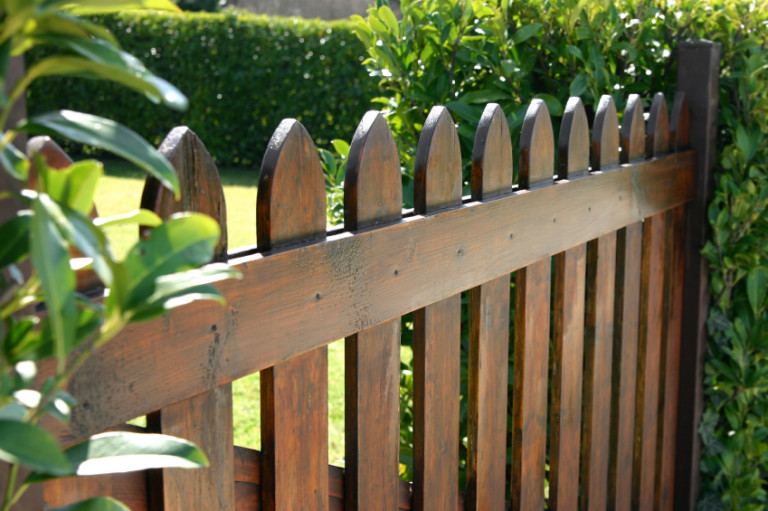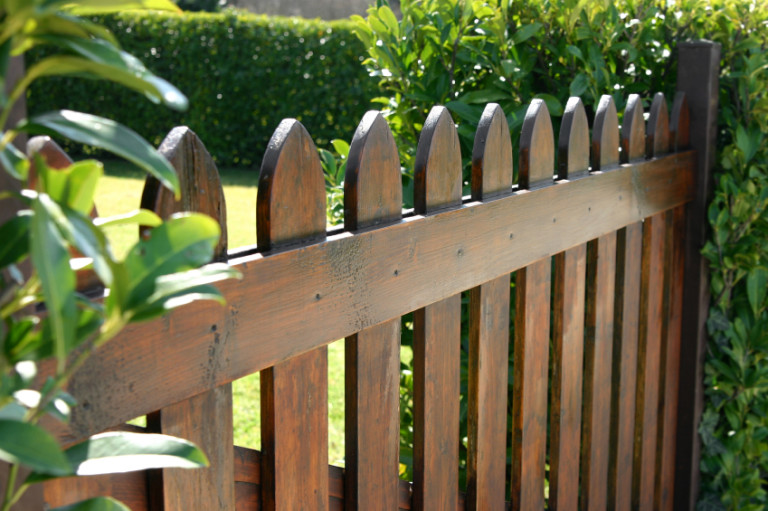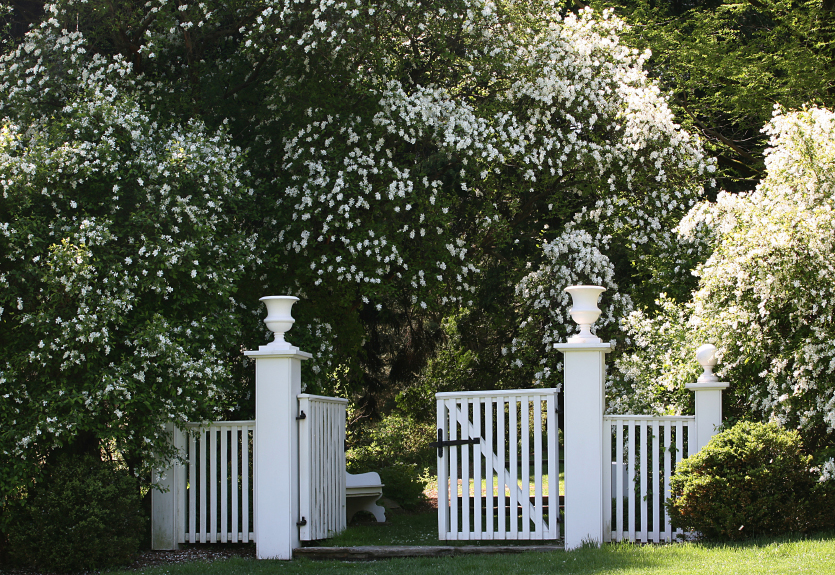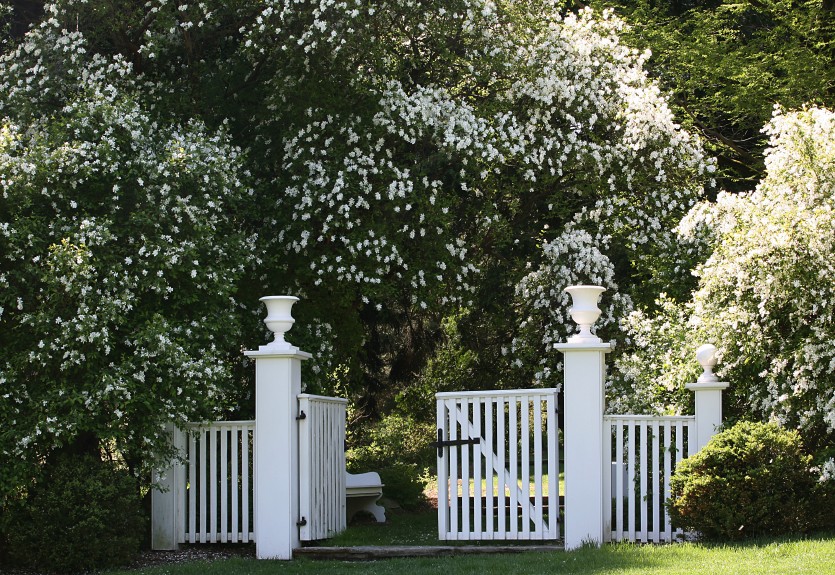 Vinyl fencing is the low maintenance alternative to the classic appearance of wood. Vinyl is durable, does not rot and is impervious to insects.
Most wood styles are also available in vinyl including, picket, stockade and ranch rail style used for livestock and horse farms. You will also find decorative styles with lattice tops and scalloped pickets. Vinyl fence are also now available with stone patterns, stained walnut with lattice tops and horse fencing.
Vinyl fencing comes with various styles of post caps as well as custom gates. If you are looking for decorative styles to enhance your garden, you will find trellises, arbors and gazebos will create your backyard oasis. Enjoy years of no maintenance and minimal vinyl fence repair. Contact Fields Fence for a fence installation and repair contractor.
Aluminum fencing is a cost-savings option to wrought iron fence, without sacrificing durability or aesthetics. They are powder coated in various colors to match your exterior decor. Colors include black, bronze, beige, green and various shades of white.
Aluminum fencing decorative and ornamental options are available to match the stature and elegance of wrought iron.
They are very popular for use as pool fencing with many sizes available or for perimeter fencing for privacy and security. They can also be installed to structures including brick, stone walls, and pillars or attached to buildings. They can also be installed on slopes and curves.
Aluminum fencing is also an ideal, sturdy solution for securing balconies, roof top terraces and decks.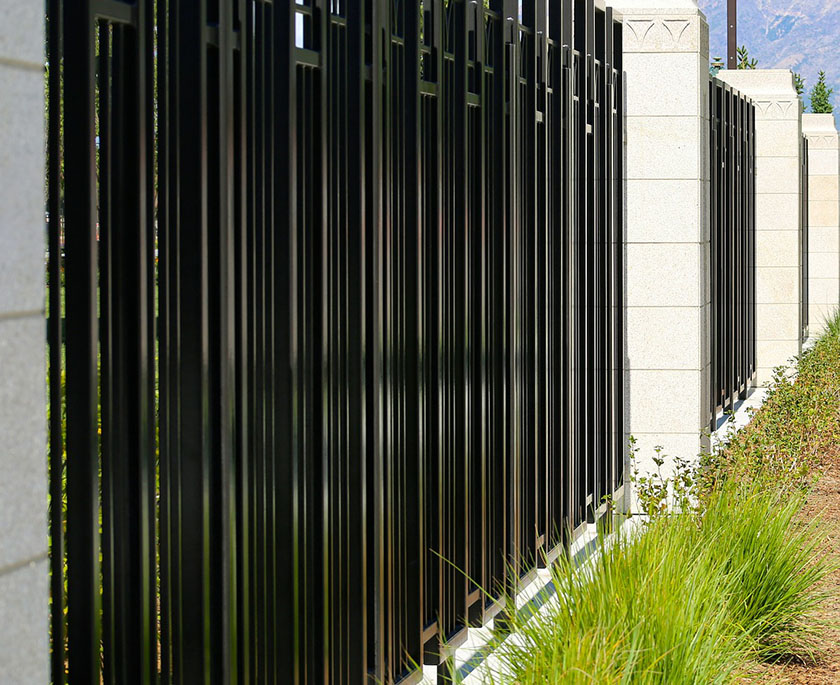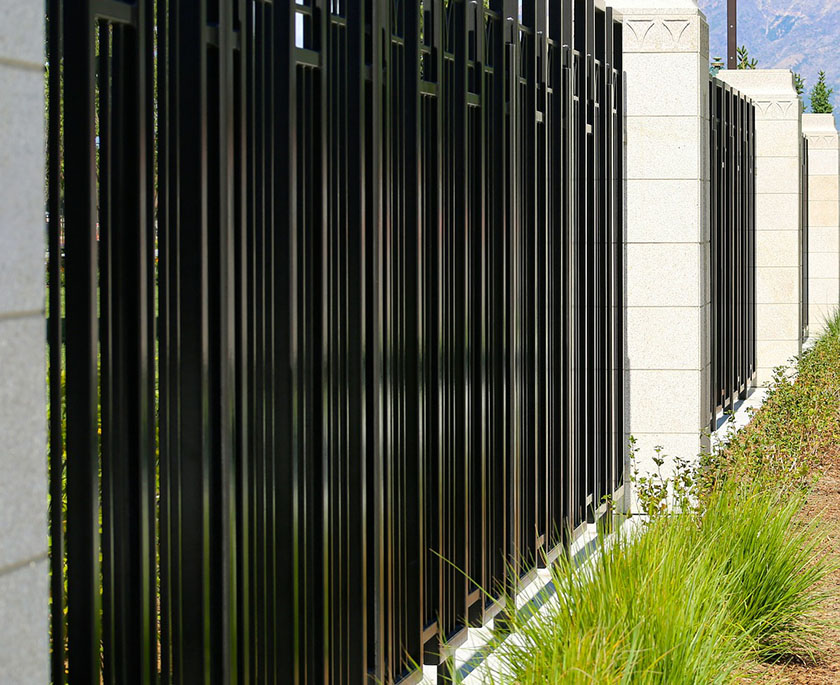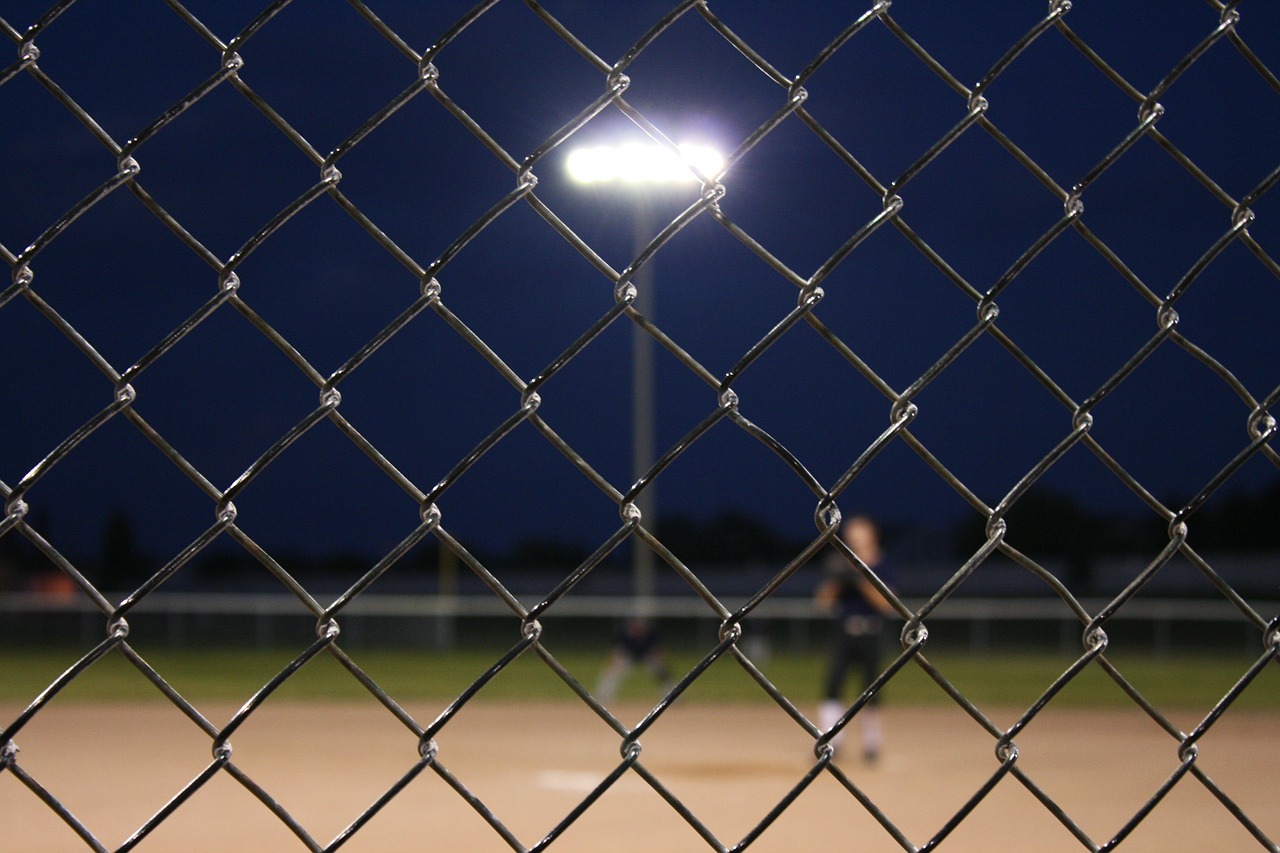 Chain link fence is a utility type fence that is extremely durable and cost effective for uses around vegetable gardens, ballparks, schools, and kennels. Most of us have seen the common silver gray chain link fence. However, they are available with powder coated colors of white, brown, green and black.
For ultimate security barb wire and razor wire can be mounted at top of the chain link fence to keep pesky intruders out. There are many options for adding a decorative style and function to chain link fencing.
Gates are available in custom sizes with mechanical operation. They can slide on wheels or open like a door. Wind screens are available in various colors. Countless accessories can be attached to chain link fence for just about any need you can imagine. Most chain link fences can be installed within a few days to a few weeks.
For a complementary fence estimate, call us at (732) 844-8222

  New Brunswick, NJ 08901
  (732) 844-8222
Middlesex County: Edison, Metuchen, Woodbridge, Perth Amboy , New Brunswick, , North Brunswick, East Brunswick, Milltown, Highland Park, South River, Sayreville

08817, 08840, 08862, 07095, 08903, 08933, 08989, 08906, 08901, 08904, 08902, 08850, 08816, 08882, 08871, 08872

For Fence Permit Information, Contact Your Local Middlesex County Building Department

Township Of North Brunswick
710 Hermann Road
North Brunswick, NJ 08902
732-247-0922
Township Of East Brunswick
East Brunswick Municipal Building
1 Jean Walling Civic Center Drive
East Brunswick, NJ 0881
732-390-6906
Edison Municipal Complex
100 Municipal Boulevard
Edison, New Jersey 08817
732-287-0900
Metuchen Borough Building & Zoning
500 Main St.
Metuchen, NJ 08840
732-632-8514
Woodbridge Township Municipal Building
1 Main Street
Woodbridge, NJ 07095
732-634-4500
Perth Amboy
375 New Brunswick Avenue
Perth Amboy, New Jersey 08861
732-826-0183
The Borough of Milltown
39 Washington Avenue
Milltown, NJ 08850
732-828-2100
Highland Park
221 South Fifth Ave.
Highland Park, NJ  08904
732-777-6013
Borough of South River
Municipal Offices
48 Washington Street
South River, NJ 08882
732-257-1999
Sayreville Construction Department
49 Dolan Street
Sayreville, New Jersey 08872
732-390-7077
Cities & Counties We Service