Call Fields Fence for free fencing estimate: (609) 798-0383

Wood Fencing is one of the most frequently used fencing types throughout New Jersey. They are available for numerous uses whether for privacy, security or to enhance exterior decor and gardens.
Picket fencing is available in many heights and styles. They are frequently used for gardens and entrance areas and to provide borders around perimeters of a home or business.
New Jersey is home to many rural areas with horse farms where you will find solid board style fencing. Many of the prominent horse farm fences are painted while, a classic appearance. They can also be natural and are available with wire to prevent critters from getting in enclosed areas.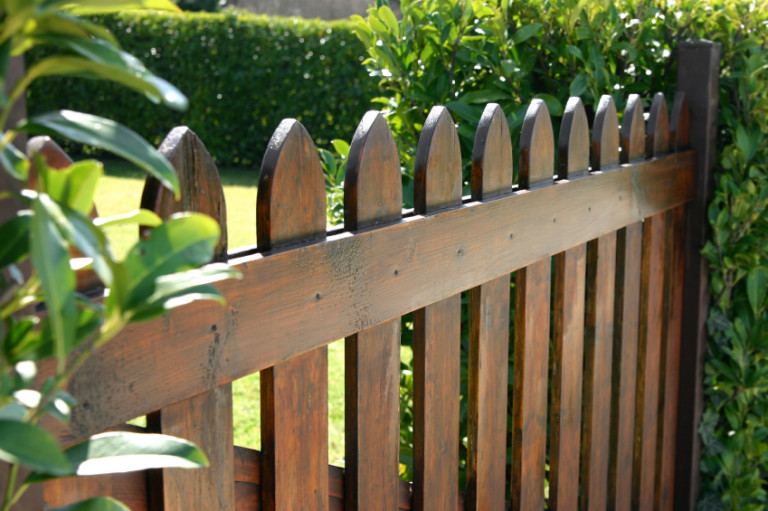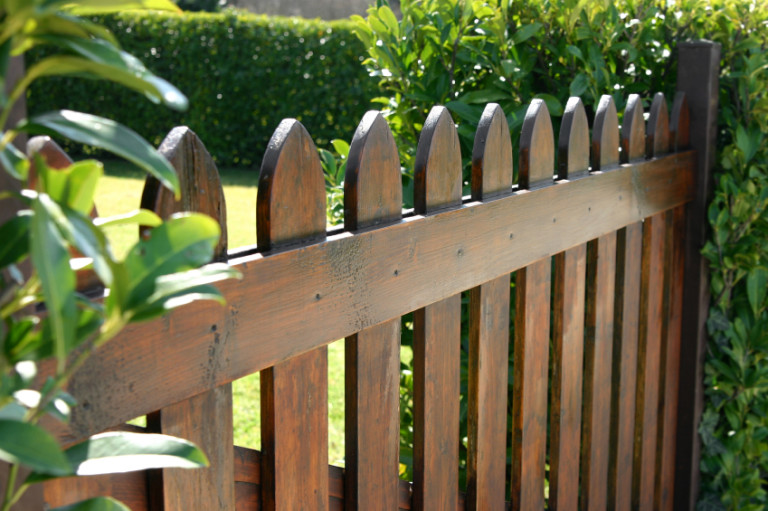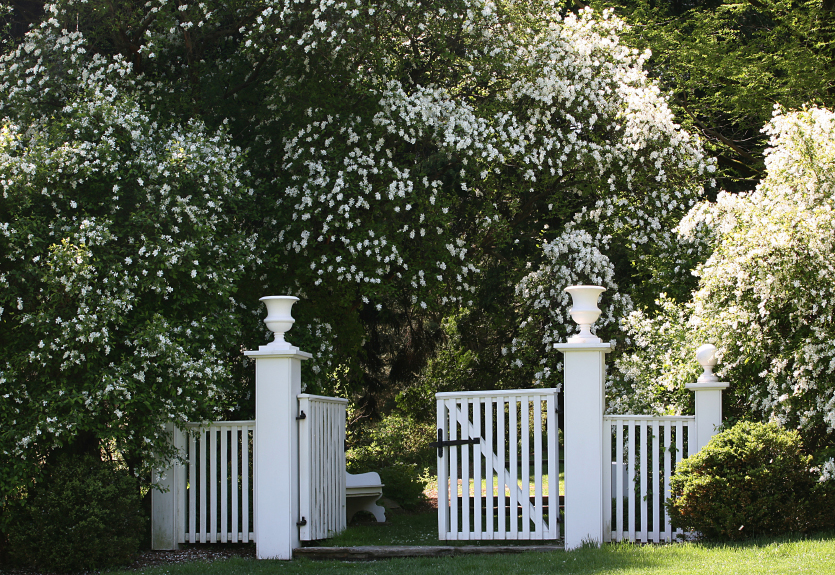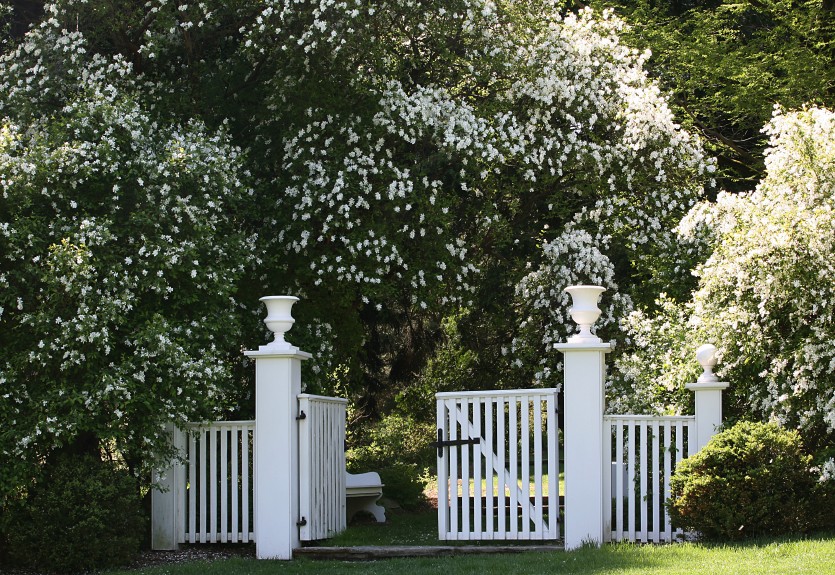 When choosing a new fence, you should be aware that today you have many options in vinyl which are quickly replacing the need for wood. Fence installation has become easier with modular styles. Its lighter weight and more durable. Vinyl will not rot or get damaged by bugs and insects.
Some of the new styles include stone patterns and stained wood styles which mimic dark, rich, walnut stains. Other new styles include pool and horse farm fencing. New privacy fence styles include lattice tops and more options that ever for installation of gates with handsome hinges and latches.
Installation has become quicker with modular attachments eliminating the need for screws or brackets. Proper measurements, durability and chance of construction has been minimized with the new modular systems. The ultimate result is lower costs, minimal maintenance and improved appearance. Clearly, technology has found its way to fencing for home and business use.
Aluminum Fencing is ideal for improving the appearance of luxury homes, resorts and hotels. You will find them used as perimeter fencing around swimming pools. They can be installed along slopes and curved areas and where sharp angles are needed.
They come in various colors typically with high performance powder coatings which prevent rust. Colors include black, copper, bronze, green and shades of while.
They can be installed to masonry structures, pillars, columns and buildings. Aluminum fencing can be installed along slopes of your property plus curves and sharp angled areas. Aluminum fencing creates a statement of privacy and security. Custom ornaments and custom security gates are readily available. Aluminum fencing can be used for roof decks, balconies and railings.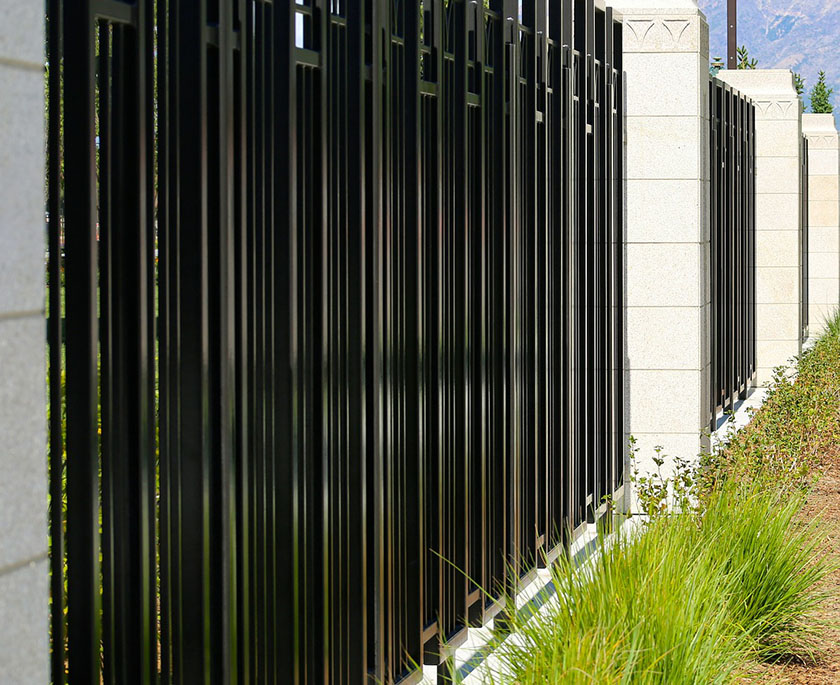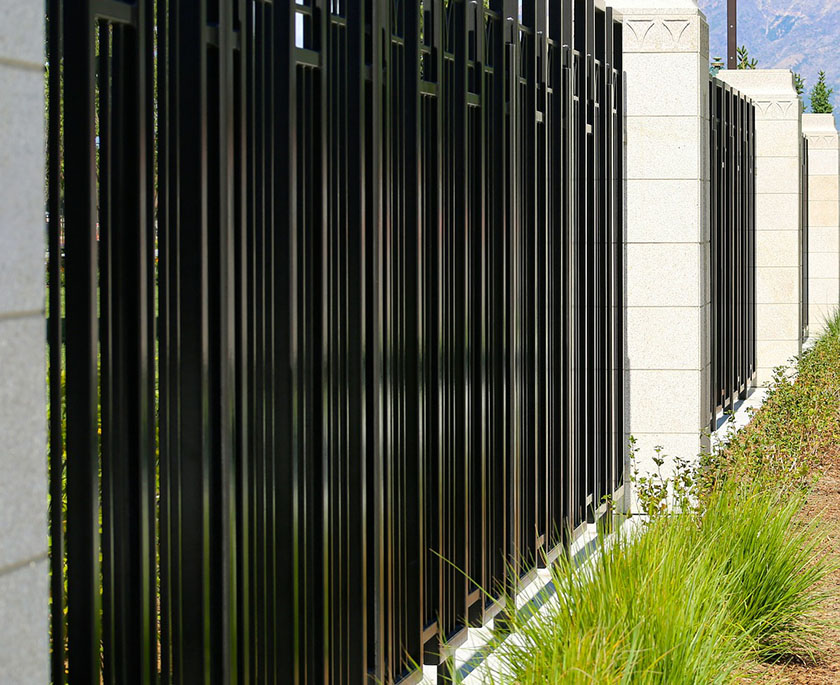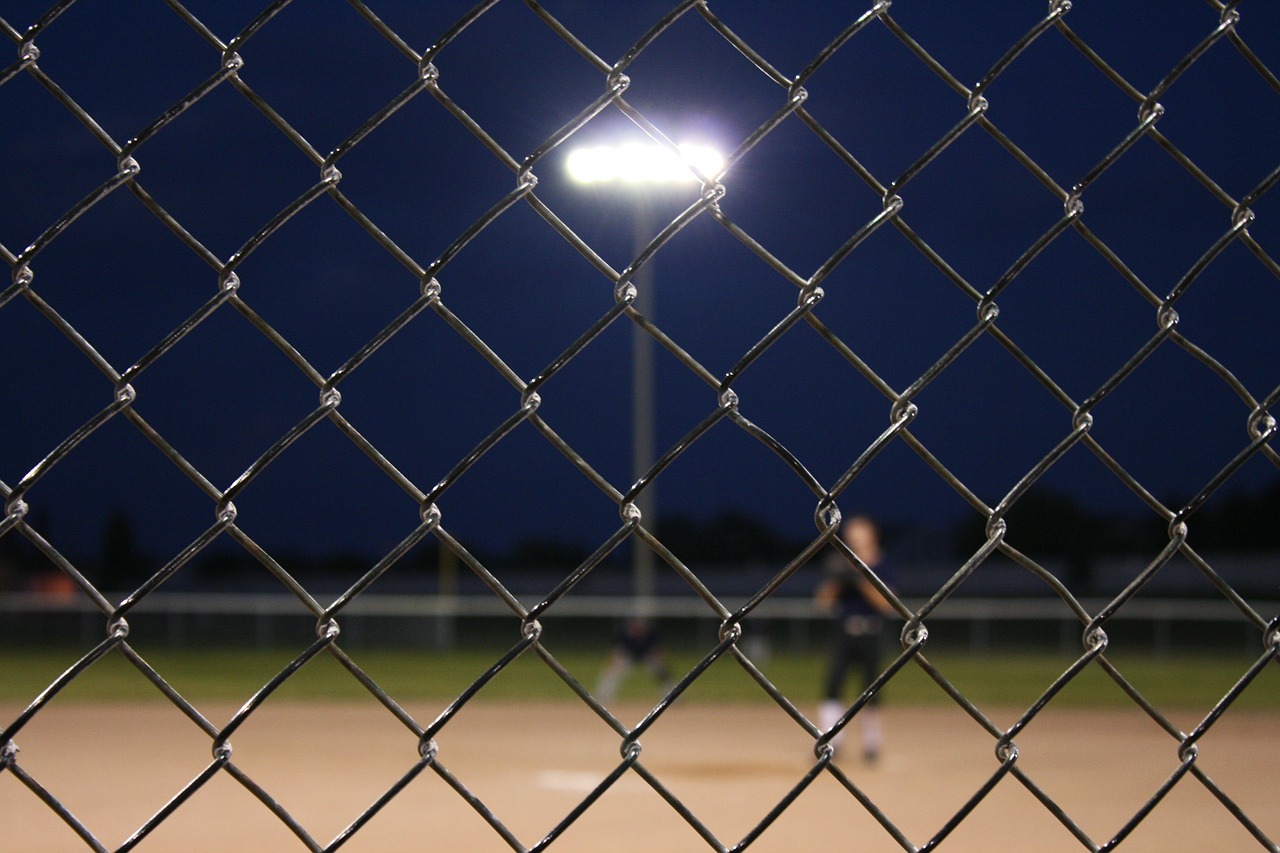 Chain link fence is available in 3 materials including galvanized, steel and aluminum. They are used most frequently at schools, ballparks, reservoirs and ponds, highways and airports. Frequently they are used for vegetable gardens to keep critters out.
They are available in your choice of height and thickness. Typical height choices range from 48- 72 inches. Chain link fence gate options include sliding or swinging. They can be opened and closed manually or mechanically. Camera and security systems can be installed.
To keep intruders out barbed wire and razor wire can be attached. Many attachments such as wind screens can be easily and inexpensively attached to chain link fences.
Contact us at (609) 798-0383 for more information.


   Egg Harbor, NJ 08234
  (609) 798-0383
Atlantic County: Egg Harbor Township, Linwood, Northfield, Somers Point, Pleasantville, Longport, Pomona, Absecon, Margate City

08234, 08221, 08225, 08244, 08232, 08403, 08240, 08201, 08402
Fence Permit Information for Atlantic County Building and Zoning

Egg Harbor Township Municipal Building
3515 Bargaintown Road
Egg Harbor Township, NJ 08234
609-926-4000
Linwood Building Department
400 W. Poplar Ave.
Linwood, NJ 08221
609-926-7992
Northfield
1600 Shore Road
Northfield, NJ 08225
609-641-2832
Somers Point
741 Shore Road
Somers Point, NJ 08244
609-927-9088
Pleasantville City Hall
18 N. First Street
Pleasantville, NJ 08232
609-484-3600
Longport
2305 Atlantic Avenue
Longport, NJ 08403
609-823-2731
Galloway Township
300 E Jimmie Leeds Road
Galloway, NJ 08205
609-652-3700
Absecon
500 Mill Road
Absecon, New Jersey 08201
609-641-0663
Margate
9001 Winchester Avenue
Margate, NJ 08402
609-822-1974
Cities & Counties We Service